An Example of a Data Protection Act Enquiry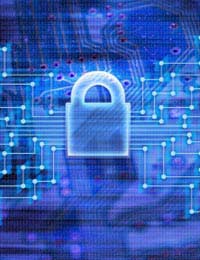 It's said that we live in an information society, with organisations and companies holding data about us everywhere. The Data protection Act gives us the right to find out what information is held about us by an organisation, within reason, and also prevents a company or organisation from holding and using our information without permission.
What is The Data Protection Act?
The Data Protection Act is a piece of legislation that basically regulates the ways in which personal information can be used and protects you from potential misuse of that information. There are eight main principles of the Act:
Any information (data) that's held about you must be:
fairly and lawfully processed
processed for limited purposes
adequate, relevant and not excessive
accurate
not kept longer than necessary
processed in accordance with your rights
kept secure
not transferred abroad without adequate protection
How to Make a Request for Information Under the Data Protection Act
If you believe that an organisation may have data about you on its records, and you want to know what that information is, you have every right under the Data Protection Act to make an enquiry. For example, you might want to know what information a previous employer still has about you on its records, specifically about sick leave records.
You will need to write to your old employer and make what's called a 'subject access request.'
In your letter, make it clear that this is a subject access request under the Data Protection Act – although they should automatically pick this up, there's no harm in making the point obvious so that the letter doesn't get missed.
In the body of the letter, ask for details of any information that they have about you, specifically including any details of sickness absence. Also make sure that you give your full name and address in the heading, plus any other information that might help the employer to identify you from their records – a staff employee number, or the dates that you worked for them.
Send your subject access request by recorded delivery.
Can I be Charged for a Data Protection Enquiry?
Yes, there is a fee for an enquiry. It's possible that an employer, for example, could charge a fee up to a maximum of £10 – this fee can be as much £50 in the case of manual (non-electronic) medical records if you were requesting further information under the Data Protection Act from a doctor.
Data Protection Enquiries from Credit Reference Agencies
Credit reference agencies hold information about your credit history that affects your ability to borrow money – and in some cases that information may well be incorrect. You're entitled to ask for information from credit reference agencies at any time.
If you want to get a copy of your credit file you need to write to the three main credit reference agencies.
Call Credit plc, Consumer Services Team, One Park Lane, Leeds, LS3 1EP
Equifax plc, Credit File Centre, PO Box 1140, Bradford, BD1 5US
Experian Ltd, Consumer Help Service, PO Box 8000, Nottingham, NG1 5GX
You'll need to send a £2 fee for credit reference enquiries under the Data Protection Act.
The information you'll need to give in your request is your full name and address plus details of any other addresses you have lived at in the last six years and any other names you have been known by in that time.
You might also like...
@Administrator - I think you need to get the grievance going. You wouldn't be able to put in a FOI request as his emails are private. But if everyone is standing behind you and the unions have a 'drawer full of instances'. It sounds as though someone needs to stand up to him.
GrahamH
- 13-Jul-18 @ 1:48 PM
I hope someone can offer some advice. A manager has made a systematic bullying attack on different people since he was promoted 5 years ago.Many (7 at the last count), have left as they have been so stressed and in a fragile state, but as this manager has so much power, he gets away with it. The union has been involved but no one has as yet, taken out a formal grievance against him.The union has a drawer full of instances of inappropriate actions and where policies have been flouted. The manager has been bullying me for nearly two years and it's now intensified. My health has suffered enormously and I get palpitations if they are working nearby.He's lied to me and about me and I'm near my wit's end. Does anyone know if I can put in a freedom of information request to see any emails he has written concerning me?This would, I'm sure, give me strong back-up if I were to put in a complaint.The ex-colleagues would also be happy to support me. Thank you
Administrator
- 13-Jul-18 @ 11:48 AM