What is RIPA?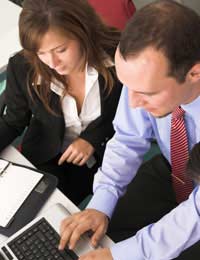 There is a piece of legislation that has been a topic of conversation in the less government-appreciative media outlets on many occasions, and that legislation is called The Regulation of Investigatory Powers Act 2000 (RIPA). It was put into place to regulate a wide range of investigatory powers.
RIPA was brought in to make sure that the way investigatory powers are used by organisations like councils and government departments complies with human rights law, in particular the European Convention on Human Rights.
It also asks organisations that might want to use any kind of covert techniques to investigate people to consider whether they really need to go that far instead of just using them because they can.
What Types of Surveillance Does RIPA cover?
Intercepting letters, e-mails and phone calls
Getting any kind of communications data from a provider, such as asking for mobile phone records or information from your Internet Service Provider or any e-mail/web browsing records.
Accessing any electronic data that's been protected by encryption or passwords.
Covert surveillance either on private premises or in private vehicles
Covert surveillance that takes place in a public place but is directed at a specific person.
Using informants and undercover officers
How Does RIPA Protect my Privacy?
The legislation puts strict limits on the type of people who are allowed to use covert techniques, sets out which the purposes for and conditions under which they can be used under and also sets out rules relating to how any of the information obtained covertly must be handled and used. For example, some of the most intrusive methods of investigation and surveillance can only be used in extreme cases, often relating to national security.
The Act sets out ways that government bodies, including the police, are allowed to carry out surveillance, which includes accessing any communications data, listening to phone calls, following people, taking photographs and intercepting e-mails. If anyone, including the police, wants to intercept and read your e-mail, they have to obtain a warrant to do so.
Who Has Powers Under RIPA?
It may surprise you that under RIPA there are hundreds of government agencies and departments with the permission to access your personal communications data from your ISP, phone, and e-mail providers and even the postal service. That's not forgetting their right to watch you directly.
You might expect police, security services and some of the central government agencies to be able to find out information about you. But it's not just the major departments that can ask to access your information and personal communications records – local authorities, councils and regulators are also allowed to make a request under some circumstances. Although it's hard to imagine why the Food Standards Agency have the authority or even the need to access personal information! Legally, though, if they want to, they can ask.
For a full list of the bodies who are legally able to intercept your communications or put you under surveillance in any way, shape or form, you can go to:
www.opsi.gov.uk
The really intrusive methods of surveillance such as phone tapping and e-mail snooping are restricted to the police or security forces. So there's no need to panic about your local council reading your emails. They would also need to apply for a warrant to get that sort of permission, with a very good reason for needing it.
There's nothing to stop any of the other agencies asking your ISP for your address, or checking your call records – or even as some right wing newspapers will tell you, check your wheelie bin to make sure it's being put out on the right day of the week...or with the recycling in the right coloured bin. Otherwise it's fine city!
You might also like...
Can the police monitor my Facebook for a non crime issue? Eight months ago I was suspended from my job with my local police force because of several posts that I had put on Facebook, they claim erroneously that they were racist. I have now been fired and found out at my hearing that a supposed friend who was a PC had made the complaint. He states that after I posted something that he didn't agree with he started "monitoring" me and this went on for several months. Wouldn't that constitute surveillance?
Jake
- 15-May-19 @ 4:35 PM
One of my neighbours has complained about the use of my cctv outside my home saying that its invading his privacy although it only covers a public area. My landlord (housing association) has told me that I have to remove my cctv as the RIPA law applies to them and they have to enforce it on me. Is this true? Thanks
Fred
- 5-Oct-16 @ 1:49 AM