Mass Surveillance in the UK- The 'Big Brother' Society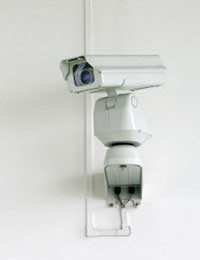 We might feel that spies and espionage are things that are more commonly referred to in things like James Bond films and in places like the old Communist Soviet Union especially during the Cold War. Therefore, it might come as a surprise to know that the UK population has been deemed to be subject to more surveillance than any other developed country in the Western world. Of course, that doesn't mean that the government is spying on us all nor are we being treated with suspicion. It's simply a reflection of the changing nature of society and, with computerisation and the digital revolution being at the heart of almost everything we do these days, it should come as little surprise as to how that has affected our lives in terms of the privacy we have, even if in some cases, we're not aware of it. Here are some examples of the types of surveillance we are all subjected to on a daily basis.
Financial Surveillance
Every time we use a cash machine to withdraw money from our bank account or each occasion we use our bank, credit or store cards to purchase something, the transaction is recorded on a computer somewhere. Therefore, financial institutions know our spending habits, how much we earn, what we buy and where we tend to buy it. Furthermore, this information is also shared with the likes of credit reference agencies which will then use the information to establish our credit worthiness and individual retailers themselves will also retain that information and use it to build up a picture of our spending habits in order to target their marketing strategies more effectively. Even our closest family and friends rarely know the true extent of our shopping habits and financial affairs, yet even total strangers working in financial institutions and retailers are able to know with almost complete accuracy, exactly how much we spend and where we tend to spend it in many instances.
CCTV Surveillance
Even back in 2004, it was estimated that the UK was being monitored by over 4 million CCTV cameras with virtually our entire town and city centres under surveillance. Not only that, many of these cameras have evolved over time so that they have far better image resolution than before which now means that the vast majority of them now have extremely powerful facial recognition capacity. And, whilst there is no doubt that CCTV has proved successful in resolving cases of criminal activity, the technology has become so advanced these days that with the proposed introduction of ID cards for all UK citizens in the not too distant future, the biometric facial information of all of us which will be stored on a database as a result, combined with the use of CCTV means it is going to become possible to identify specific individuals at any time and to locate their movements in any part of the UK.
Vehicle Surveillance
We're all aware of speed cameras these days and there are increasing numbers of motorists who use tracking devices on their vehicles which can assist in the recovery of their vehicles if they end up getting stolen. Then there are those of us who use GPS navigation equipment instead of road maps to get us from A to B. All this technology whilst serving many useful purposes, means that with things like automatic number plate recognition systems, it is possible for our movements in our vehicles to be tracked 24/7.
Public Transport Surveillance
Even on public transport, we are consistently being tracked. Let's take London's Oyster Card, for example, which is used by many commuters daily to pay for their journeys on London buses and the underground. These cards do not only record payments but it is also possible to track a commuter's journeys as they move about the capital.
Telecommunications Surveillance
In October 2007, new legislation was introduced which means that all UK telecoms providers have to keep phone logs of all of its users' calls for at least a year. This includes all calls made from a geographic land line and all mobile phone calls too. And, of course, most of us are aware that with a mobile phone call, the operators are able to pinpoint the nearest mobile phone mast from where the call was made and taken, meaning that this means we can be pinpointed anywhere in the UK by our movements. These records can be accessed by organisations such as government departments, the police and local councils who, with permission, can gain access to such information. This has been extended to incorporate our use of the internet. Even as far back as 2002, the UK government announced plans to allow 28 of its departments to be granted access to browse certain UK subjects' e-mail and web browsing habits without a warrant and without a subject's knowledge and in 2005-6, there were no fewer than just under half a million requests to monitor individual people's internet and phone use.
DNA Database
UK Police hold the fingerprints of over 5 million UK subjects and 3.4 million samples of DNA on a central database.
Workplace Surveillance
The workplace can monitor all your phone calls, computer activity and much more besides and all that information can be used to determine who is performing well and who isn't. People who drive for a living can also be tracked by their bosses at headquarters at any given time, no matter where they are in the country.
So, whilst all of the technology has been predominantly introduced to either reduce or deter crime, to facilitate our everyday lives or to monitor and increase efficiency, the sceptics will point to the fact that with an ever increasing reliance on technology and its ability for surveillance, there are concerns that there is going to become a point where everybody and everything can be tracked any time of the day and night even if they're in the supposed privacy of their own homes.
You might also like...