How Mobile Phone Tracking Is Used And How It Affects Your Privacy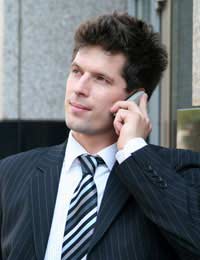 Mobile phone radar, or mobile phone tracking can track any mobile phone in the UK, whether it's in use or not. Sounds like something from an episode of 24, doesn't it? But the government is investing heavily in this new technology - and who knows why?
How Does Mobile Phone Tracking Work?
We already know that mobile phones - both callers and their calls - can be traced using the silent transmissions that they make. Even when you're not using your mobile phone, it's sending signals back to the radio mast so that it can be contacted by someone else.
The mobile phone tracking technique has already been used by the police, who were able to successfully get evidence for the Ian Huntley trial and who used mobile phone tracking in Portugal after Madeleine McCann was abducted.
Because of the widespread use of mobile phones, there is now an international network of radio masts, creating an extensive electromagnetic field spanning most parts of our country and others. Radio waves, which are sent out by huge masts and returned by mobile phones, can cross long distances, but they can't travel through obstacles.
When a radio wave hits you, a car, or another static object, it ripples and travels around instead - creating patterns in the magnetic field. Special appliances can pick up these movements and use them to analyse an area, identifying the people, cars and other objects inside it.
Should We Be Concerned About Mobile Phone Radar?
In 'Big Brother' author George Orwell imagined a world in which the government could see every movement of the population. This nation-wide monitoring was achieved with cameras that were installed inside every building and flat, on street corners and office blocks. Mobile phone tracking allows experts to view an image of people and their movements, and the technology is already in place.
In 2002 the Observer newspaper revealed that the government is funding research into mobile phone radar. The Ministry of Defence plans to introduce monitoring facilities so that police officers can carry out better surveillance using mobile phone tracking.
They say that they will use the system to trace terrorist activists, threats to security and road crimes. It can also be used to reveal aircraft and marine activity that may be a threat to national security. Best of all, the technology is already present: it offers exceptional coverage and results at a very low price.
At the moment, the Ministry of Defence is keeping its research and reports 'classified' but does say that the technology will be put to good use at airports and other high-security areas, keeping a site like a nuclear station under intense surveillance without cameras.
Human rights groups are horrified by the idea that 'Big Brother' could become a reality, and are speaking out against the mobile phone tracking system as a privacy issue. While it's true that the government will have the power to 'see' your movements and visitors in your own home, this scale of surveillance is dismissed by the MoD - but as privacy becomes more eroded, it's an issue of concern for many.
Other critics say that the technology could easily be used by less scrupulous people. They say that signals can be read by devices that are the size of laptops, and the system could all-too-easily be exploited by private companies.
However, although mobile phone radar allows experts to monitor people's movements and activities, the lives of ordinary people are unlikely to be interesting enough to justify the police time - aren't they? Watch this space.
You might also like...
A chip under the skin was shown on tv for door security. The G.P will become a nanobot in the blood system...my daugher has so much in the future to experience,bless her.Live long & prosper world in action.
darkHorse6006
- 15-Sep-15 @ 12:22 AM