What is Wikileaks?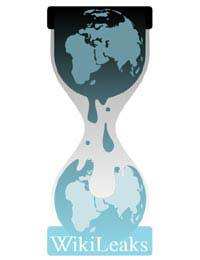 The famous Whistle-blowing website Wikileaks has been in the news since 2010, mainly due to the media hype that surrounds its front man Julian Assange. However, many people aren't aware that the site has been in existence since 2006.
During the 2008 US elections, the site published screen shots of vice-presidential candidate Sarah Palin's personal e-mail inbox, along with personal pictures and her address book of Sarah Palin – and in the UK it posted a list of names and addresses said to belong to people who were members of the British National Party (BNP). The BNP denied that the list was accurate and called it a "malicious forgery".
Some people are admirers of the work of the site, calling it the future of investigative journalism and 'the world's first stateless news organisation.' – but governments and big business don't tend to share this opinion, as they see the material leaked onto Wikileaks as a risk rather than an information service.
Wikileaks is managed by the Sunshine Press and says that its funding comes from human rights campaigners, investigative journalists, technologists and the general public.
Wikileaks in the News
There have been thousands of sensitive diplomatic 'leaks' attributed to the website, which is well known for putting sensitive material online, sourced from governments and other high-profile organisations. The site hit the headlines in October 2010 after 400,000 secret US military logs were released online, giving details about operations in Iraq.
It was in 2010 that the Wikileaks site really entered the general public consciousness, hitting the news in November following the release of the military cables. The US government reacted by describing the leak as an attack on the international community and launched a criminal investigation, with Sarah Palin, a previous victim of leaks, calling for Julian Assange to be pursued with the 'same urgency as Taliban leaders'.
In December the website was forced to change its web address after becoming a victim of a cyber attack, and then the sex crime allegations surfaced about Julian Assange in Sweden, along with a warrant for his arrest. By December 7th, Assange was arrested in London. He walked into a police station and gave himself up to police, and is now believed to be staying in Norfolk.
Classified Military Records on Wikileaks
Prior to the well publicised Iraq information, there had been a wide scale publication of classified military records which gave site users a unique insight into current and past military strategy in Afghanistan.
In addition to this, back in April 2010,Wikileaks posted video which revealed footage of a US Apache during an 2007 attack in Baghdad which resulted in the deaths of at least 12 people, two of whom were Reuters journalists.
Where Does Wikileaks Information Come From?
Obviously the sources of most of the information which has been made public by Wikileaks is secretive and anonymous – but in some cases the culprits have been ousted – for example a US military analyst has been charged for leaking classified military information , and is currently awaiting trial.The site accepts anonymously uploaded documents, and anyone can submit information to Wikileaks. Before it's published, the sensitive information has to be reviewed by a team of reviewers which consists of members of the press, journalists and dedicated Wikileaks staff. They claim to use special techniques to protect their sources although clearly in some cases the sources can be revealed.
Wikileaks accepts all types of classified, censored or restricted material, but makes a point of using rumour or opinion. It also isn't interested in information that's already publicly available. Wikileaks has a reputation for publishing information gained from censored journalists who have 'whistle blowing' information to share, which they may have been prevented from revealing.
The Future of Wikileaks
Unsurprisingly, Wikileaks has faced various challenges – legal and cyber. The site has faced more than 100 legal challenges, Julian Assange has faced threats to his liberty with sex attack claims, and Wikileaks has also had to deal with cyber attacks. Businesses have refused to carry on providing services, including Visa, Mastercard and Paypal, all withdrawing facilities for donations to the site. Even the Swiss bank account has been shut down.
In February 2010 operations had to be suspended as the site could no longer afford to continue running, but was saved by donations. With funding sources being cut off and private lives being laid bare, It seems that Wikileaks is somewhat up against the establishment in its desire to carry on keeping the public informed about things they aren't supposed to know about!
You might also like...