How to Maintain Privacy in Google Desktop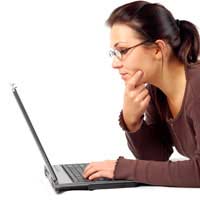 The new Google Desktop combines desktop and web search functions in one convenient interface. So what's the problem? It's got the potential to become a major privacy breach say the company's critics. Before you download Google's latest offering, read this first.
Wht is Google Desktop?
Google Desktop is a brand new multi-functional resource that makes managing your PC, data, and web searches much easier. You can use the powerful Google search to find files on your hard drive, store visited web pages, and restore accidentally deleted files. Just like the Google search, the Desktop search will trawl through documents and files in fine detail. It's easy to bring up anything (spreadsheets, word documents, and emails) that contains a single name or topic. You can quickly find every document related to your house (by searching "Milton Road") and, equally, you could find every email and chat message related to your best friend.
The programme also comes with a number of optional gadgets. These mini programmes can perform tasks such as alerting you to new emails, reminding you of events, and giving an at-a-glance weather forecast for your area.
What's The Problem?
The new desktop is a version of Google that "knows you". Okay, so this means that Google can serve you better, providing you with information and offers that are specifically tailored to your unique needs. But critics say that users aren't fully aware of the security implications. Google Desktop will have almost unlimited access to your private files, emails and searches, as well as your public searches and mail server. The Desktop programme stores and indexes everything it finds, from the contents of your music collection to your latest holiday snaps.
What Should I do to Maintain Privacy?
Don't panic just yet. Google's trial version of Desktop raised serious concerns about privacy, and the latest version, complete with security updates, can be used privately if you know how. Use our guide below.
Use the Desktop Search to find (local) results on your own computer, and your information is not relayed back to Google HQ. However, if you use the default settings for Desktop Search, every search will also return internet (public) results. These are generated via Google, along with relevant adverts. So action 1 is: alter the default settings on Desktop Search, ensuring that you only return local results, and nothing is relayed via Google.
Google Desktop stores and indexes every web page that you visit. It does not send this information to Google – it keeps them on your hard drive – enabling you to search emails, web pages and statements from your Desktop. Sounds useful, but it can be a security risk if someone else accesses your computer. If you use online banking or an external email account, make sure you turn off the indexing of secure pages.
Do you prefer to keep your browsing history secret? Because Google Desktop indexes every web page that you visit, it is not appropriate for anyone who might visit websites of a personal or inappropriate nature – especially if children use the PC. Don't forget that Google Desktop records every single page, from IM chats to bank statements.
Google Desktop offers the ability to access your files from another computer. This sounds great – particularly if you use a laptop and would like to share and search files. But in order to do this, Desktop transmits all of your files to the Google server, where they will then be reached by the secondary computer. So, if you have a home network, don't choose the Search Across Computers option. Install Google Desktop on each computer, so the system has no need to store your files elsewhere.
You might also like...