Insuring Your Identity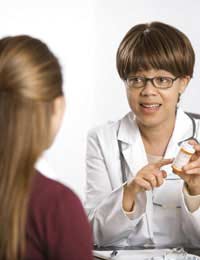 Identity fraud is the UK's fastest-growing crime. Become a victim and the cost of recovering could be in the thousands. Several British companies now offer insurance protecting you against this financial risk. But is the risk big enough to warrant the monthly payments? In this article we assess the insurance on offer.
What's Your Risk?
CIFAS (the UK fraud prevention service) recorded 80377 cases of identity fraud in 2006 – an increase of over 20% from 2005. With that number growing every year, identity fraud is increasingly becoming a national concern. Is insurance worth considering?
Your Biggest Risks
Before you do consider insurance, take action to cut your risk. Many people make themselves vulnerable to identity fraud but they could easily protect themselves. According to CIFAS, the most common causes of identity loss during 2006 were:
Utility bills. You might not think a single utility bill would be enough for a fraudster to spend on your credit, but tossed-out bills were the number one cause of fraud last year.
Passports. Do you know where yours is?
Bank statements. Time to buy a shredder!
Read our article on ID Fraud for more actions you can take to cut down your own risk.
Protecting Your Privacy
For £45 - £80 a year, you could insure your identity today – several reputable companies provide Identity Insurance, and it could be worth its weight in gold. Or could it?
What do you Get?
Depending on the package and the provider, identity insurance might cover you for:
Access to your credit report
Credit monitoring (you'll be notified of any changes)
The costs of recovering your identity
A personal adviser to assist with the recovery process
An emergency fund in case you are cut off by banks or credit agencies
Replacement wages while you recover your identity
Loan re-application fees
Legal fees to protect you against retailers or collection agencies and restore your legal record
A certain amount towards telephone and correspondence costs.
Is it Worth it?
"Spend your money on a shredder instead!" is the advice of consumer magazine Which? whose assessment of identity insurance policies concluded that, because you're so unlikely to claim, they're largely irrelevant. It's true the risk is not yet significant: if you look more closely at the statistics, you'll see fewer than two people in every thousand was affected last year.Take time to reduce your risk and the value of insurance decreases even further - insurance is no substitute for proper identity security. And don't forget that if you did make a claim, you – not the insurers – would be the one taking time to sort out the mess that identity fraud inevitably involves.
However, financial value aside, purchasing identity fraud insurance certainly has an emotional value – peace of mind. Whether you encounter minor identity fraud (such as someone using your credit card from a remote location) or full-blown identity crisis, your scheme provides the cover and support you'll need to get through it. Identity fraud has been shown to cause real trauma to its victims, particularly when the victim is forced to take a case to court. Identity fraud doesn't only affect your credit rating – criminals have been known to download pornography, commit crimes and cross borders using false names. Many of these can be difficult to disprove, and there's no doubting the value of having an expert on the end of the telephone when disaster strikes.
Although your Credit Card Company and bank are likely to foot the bill for any fraudulent expenditure, the price of your time, unworked hours, stress, and other emergency costs will put pressure on your finances. The cost of recovering an identity is estimated at thousands of pounds. For peace of mind, support and emergency access, identity insurance is a valuable option.
Concerned About Identity Fraud?
Read our articles on
ID Fraud
and the privacy articles in our Home and Personal sections. Before you check out the insurance available, here are two things you can do right now:
Check your credit record for free at Experian – this will contain details of any credit application made in your name. Checking regularly will give you early warning of any attempts to use your identity.
Add yourself to the CIFAS protective register via their website. This means that any credit or loan application which you make will be referred to CIFAS, and you'll be requested separately for confirmation. This procedure makes it difficult for others to apply for credit in your name.
You might also like...